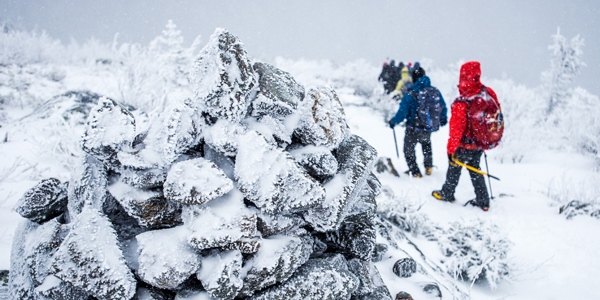 Mount Washington, NH in Winter
This is the big one - the tallest mountain in the Northeast! Mt. Washington towers over its neighbors at an elevation of 6,288ft. It is known for erratic weather and extremely strong winds. A winter climb of Mt. Washington is a serious undertaking. Participants can expect an 8-10 hour climb up the Winter Lion Head Trail or one of the many other routes that lead to the summit - with a large portion of the day above tree line. Participants should be prepared, in good physical shape with prior hiking experience.
IMPORTANT BETA
CLIMB DETAILS
Length: 8-10 Hours
Guide-to-Client Ratio: 1:4
Difficulty: Strenuous
When: December - April
Type: Mountaineering
PRICING
1 person: $200 per person
2 people: $150 per person
3 people: $130 per person
4 people: $120 per person
Group & private rates available

RENTAL GEAR
Most of the required equipment [listed below] is available for rent from our affiliate
mtnGEAR
. NEM climbers will receive an exclusive discount of 20% discount on all rental equipment and clothing.
BE INFORMED. BE PREPARED.
Itinerary
What To Wear
Mandatory Gear List
Nutrition & Hydration
FAQ's
Looking for less crowds? Check out the NH 4,000 footers to get off the beaten path. Still not sure? Contact Us for a recommendation.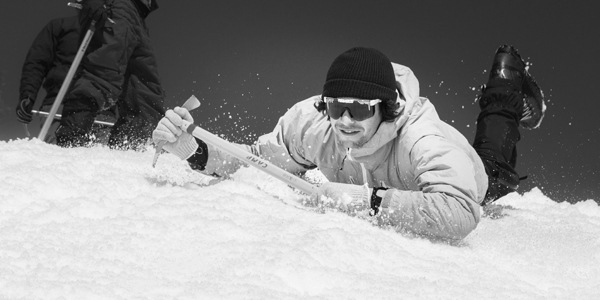 Add An Additional Day of Preparation
Mount Washington can be intimidating - especially in winter. Add a day of preparation to your summit climb. Upon completion of our Mountaineering Skills Course - jammed packed with excellent skills and information - you will feel confident and ready to take on the northeast's highest peak.
Convenient, Affordable lodging available at The Bunkhouse at Northeast Mountaineering. Spend the night for just $20 per person!

PRICING
1 person: $400 per person
2 people: $300 per person
3 people: $225 per person
4 people: $175 per person
5+people: Call for rates