Pursue Your List With Our Support
Completing the 48 - 4,000 footers in New Hampshire is an amazing accomplishment! We would love to help you check off boxes in the mountain ranges of New Hampshire: Presidential, Carter-Moriah, Franconia Ridge, Twin, Sandwich, Kinsman, Willey, Pilot, Pliny or the Pemigewasset Wilderness. Whether you are new to the pursuit and need some hiking guidance or broadening your horizons into the winter we are here for you.

PRESIDENTIALS
Mt. Adams
Mt. Clay
Mt. Eisenhower
Mt. Franklin
Mt. Jackson
Mt. Jefferson
Mt. Madison
Mt. Monroe
Mt. Pierce
Mt. Quincy Adams
Mt. Sam Adams
Mt. Washington
Mt. Isolation*
CARTER-MORIAH RANGE
Mt. Moriah
Middle Carter Mtn.
South Carter Mtn.
Carter Dome
Wildcat Mtn., A Peak
Wildcat Mtn., D Peak
WILLEY RANGE
Mt. Field
Mt. Tom
Mt. Willey

FRANCONIA RANGE
Mt. Flume
Mt. Garfield
Mt. Lafayette
Mt. Liberty
Mt. Lincoln
PEMIGEWASSET WILDERNESS
Owl's Head*
Mt. Carrigain
Mt. Hancock
Mt. Hancock

KINSMAN RANGE
Cannon Mountain
Mt. Kinsman, North
Mt. Kinsman, South
Mt. Moosilauke
PILOT RANGE
Mt. Cabot
PLINY RANGE
Mt. Waumbek


TWIN RANGE
Mt. Bond*
Mt. Bond, W. Peak*
Bondcliff Mtn.*
Mt. Galehead*
Mt. Hale
N. Twin Mtn.*
S. Twin Mtn.*
Zealand Mtn.


SANDWICH RANGE
Mt. Osceola
E. Osceola, E. Peak
Mt. Passaconway
Mt. Tecumseh
Mt. Tripyramid, Middle
Mt. Tripyramid, North
Mt. Whiteface

CLIMB DETAILS
Length: 8-12+ Hours
Guide-to-Client Ratio: 1:4
Difficulty: Strenuous
When: December - April
Type: Mountaineering
STANDARD PRICING
Easier access mountains
1 person: $200 per person
2 people: $150 per person
3 people: $130 per person
4 people: $120 per person
5+people: Call for rates

EXTENDED PRICING*
Difficult access mountains
1 person: $250 per person
2 people: $200 per person
3 people: $150 per person
4 people: $140 per person
5+people: Call for rates

RENTAL GEAR
Most of the required equipment [listed below] is available for rent from our affiliate mtnGEAR. NEM climbers will receive an exclusive discount of 20% discount on all rental equipment and clothing.
7 DAYS PER WEEK
It is logical to group some peaks together. This can be done at an additional charge.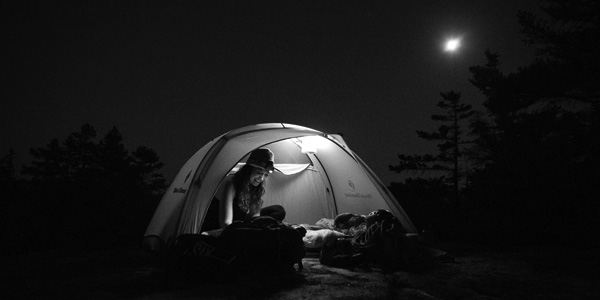 Add An Additional Day and Overnight
Mount Washington can be intimidating - especially in winter. Add a day of preparation to your summit climb. Upon completion of our Mountaineering Skills Course - jammed packed with excellent skills and information - you will feel confident and ready to take on the northeast's highest peak.
Convenient, Affordable lodging available at The Bunkhouse at Northeast Mountaineering. Spend the night for just $20 per person!

PRICING
1 person: $550 per person
2 people: $500 per person
3+people: Call for rates

---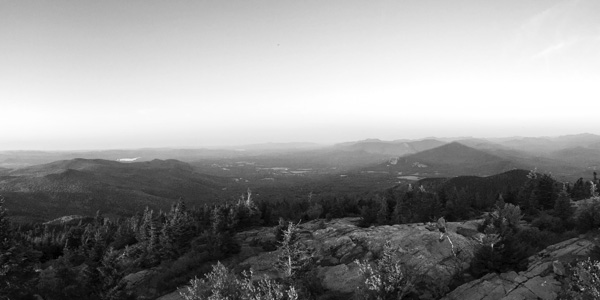 Summit at Sunrise
If beautiful sunrises make you happy then the Summit at Sunrise is the way to go. We hit the trailhead around midnight so that we summit as the sun comes up. Often, above the clouds. We require that you stay with us the night before and arrive early for a gear check.
Convenient, Affordable lodging available at The Bunkhouse at Northeast Mountaineering. Spend the night for just $20 per person!
CLIMB DETAILS
Length: 14 -18 Hours
1 Person: $300
2 People: $225

What Should I Wear?
When considering clothing, you have to think in layers. You should be able to wear every layer that you bring at the same time. Hiking boots or sturdy trail-runners are acceptable footwear. Dressing in layers is a valid practice. You will need: lightweight wool socks, trekking pants, wicking t-shirt, wicking long sleeve shirt, light down or synthetic jacket, waterproof hard-shell jacket, waterproof hard shell pants (for rainy and windy days), lightweight gloves, warm hat and sunglasses. For time spent at camp, you may want to include synthetic base-layers.
What Size Backpack Should I Use?
Please bring a 60L-70L pack. Your pack must have a waist strap and chest strap and designed for backpacking.
Will kind of footwear should I wear?
Hiking Boots or Trail Runners.
Do I need any prior experience?
You do not need prior experience to join us! We will be sure to take your experience level into consideration when planning which route we will attempt.
Can you recommend backpacking routes for me?
We would be happy to recommend the appropriate route for you based on your goals, comfort level and experience level. Feel free to contact us for a recommendation.
Do we hike in bad weather?
We usually will go out in the rain. Lightning will reschedule or end our adventure. Please plan for all weather conditions. We may just alter the plan based on the weather forecast.
Will we need traction?
We should not see any snow or ice on our backpacking routes. If Microspikes are needed, we will provide them.
How Long are the hikes?
Completely up to you! We can arrange a backpack with 4 hour days or 8 hour days. The difficulty can be modified accordingly.
What if our route ends in a different place than it started?
We will utilize the cars of our guides and your car and place a car at the finish point. This is usually done the night before your adventure.
AM I SUPPOSED TO TIP MY GUIDE(S)?
Tips are never expected, however if you think your guide did a great job, tips are welcomed and appreciated. A normal tip is 20% of the guide fees or $20 per guide per day.
WHAT HAPPEN IF I DAMAGE MY RENTAL GEAR?
We offer rental gear insurance for $10. This covers any damage or loss that may occur to your rental gear. Without the insurance, you are responsible for the lost or damaged item(s).
HOW CAN I PAY FOR GEAR RENTALS?
We accept all forms of payment including cash, personal check, credit and debit cards. Rentals must be paid for beforehand or on the day of the climb.
WHERE SHOULD I STAY THE NIGHT BEFORE/AFTER?
We recommend The Bunkhouse at Northeast Mountaineering. For your convenience, we offer co-ed, hostel-style accommodations on site. The cost is $20 per person. To maximize your outdoor experience, we recommend that you stay in the area the night before your trip.
IS THERE A DEPOSIT TO SECURE MY SPOT ON AN ADVENTURE?
Due to the nature of our business, we require payment in full upon booking. Large groups are encouraged to contact us prior to booking as deposits are accepted. You will also need to complete a health form and liability waiver to participate. WILL THERE BE PEOPLE THAT I DO NOT KNOW ON MY CLIMB? Unless you book a private climb, you will most likely be climbing with others. Don't worry though…climbing creates bonds and friendships.
WHERE AND WHEN DO WE MEET?
All NEM hiking and backpacking programs meet at 8AM sharp at The Bunkhouse at Northeast Mountaineering, which is 1 mile north of Storyland on Rt. 16 in Glen, NH.
Our goal is to make your mountain adventure as memorable and comfortable as possible. To do this, you must be properly prepared. We provide all of the technical gear that you will need for an awesome adventure. 
However, we ask that you please bring your own clothing.
When selecting clothing for your adventure, choose synthetic wicking materials. For your convenience, we have the mandatory gear available for rent! We also have a small selection of clothing available for rent if you are missing anything listed above. Upon completion of registration, you will receive a welcome packet via email with a gear rental form that you will complete and return to reserve the gear you need for you adventure!
| | |
| --- | --- |
| Mandatory Items | Guides Pick |
| [  ] Pack with Waist Strap: A 3000 cu. in. pack is the recommended size for one day climbs. Your pack MUST have a waist strap. A backpack will not suffice. | Camp M4 |
| [  ] Light Insulating Layer: This item becomes of highest importance when we are faced with poor weather. This should be an insulating jacket that extends well below the waist and above the knees. Goose down is recommended versus synthetic fill. It does not have to be waterproof, but that is a nice feature. Recommended that this layer has an insulated hood. | |
| [  ] Headlamp: | Petzl Tikka XP2 |
| [  ] Trekking Poles: Optional but recommended. Lightweight and collapsible. | Camp Backcountry Carbon |
| [  ] Hiking Boots: Sturdy hiking boots or shoes with good soles are mandatory. Sneakers or sandals will not suffice. | |
| [  ] Sun Glasses: A pair of dark-lensed sunglasses with side shields or full wrap-type sunglasses. | Julbo Dolgan |
| [  ] Hardshell Jacket: Goretex outer layer to block rain and wind. | Marmot Precip |
| [  ] Hardshell Pants: Goretex outer layer to block rain and wind. | Marmot Precip |
---
---