Although there is still snow on the high peaks, it is very much Spring time at the bunkhouse! We hate to see the winter season go, but Spring brings new adventures and some awesome programs for all ages, abilities, and fitness levels.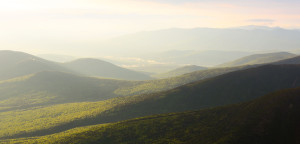 MT. WASHINGTON OVERNIGHT IN HUT
Join us for an unforgettable luxurious overnight in the Alpine Zone! We will climb to the AMC Lakes of the Clouds Hut on day one where we will be fed a gourmet dinner. Take in the sunset and appreciate the views from this amazing vantage point. After some well-earned sleep and a full breakfast, we will finish the climb to the top of Mt. Washington on day two before descending back to the bunkhouse. July 5-6, 2014. Limited space available. Join now!!!

WATERFALL RAPPELLING
Our most popular program in the Summer is back for its second year! Come cool off this Summer and get the adrenaline pumping on a 180ft rappel down Ripley Falls! May-September, 2014. 7 days/week.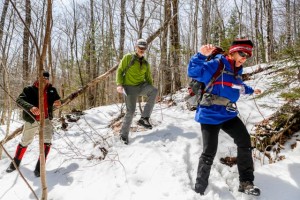 WILDERNESS NAVIGATION

Spend a day walking through the woods in parts that never see humans, learning how to use a map and compass effectively. Who knows what you'll see when you get off the beaten track! May-October, 2014. 7 days/week.

ROCK CLIMBING
Whether you are a novice, an experienced climber, or a gym climber looking to spread your wings, we have a climb for you! Our rock climbing courses are tailored to your goals and skill set. Let us show you the Mt. Washington Valley from another perspective! April – October, 2014. 7 days/week.
-Corey