SUMMER ADVENTURE CAMP
Keep your kids active and outdoors this summer with our summer adventure camp designed specifically for kids ages 9-17. Throughout the 5-day camp, your child will get to experience adventures such as rock climbing, rappelling, waterfall rappelling, hiking and more! These sports develop balance, strength, focus, communication, trust, self-confidence, and friendships. Who wants to be indoors in the summer? Sign them up for our summer adventure camp and they will tell all of their friends about it when they go back to school!
---
 What To Know
Safety is our number one priority. Our guides have many years of experience and training to make sure your child has the best possible experience. We offer low guide to camper ratios to maximize their safety and progress.

CAMP DETAILS
Length: Five Days
Guide-to-Camper Ratio: 1:4
Difficulty: Moderate
When: July 24-28, 2023 (ages 13-17)
August 1-5, 2023 (ages 9-12)
Type: Multi-adventure
PRICING
$499/person
*Does not include meals or lodging
---
 Important Info
Please read through the following frequently asked questions and answers. These will help you prepare for the camp and get a better understanding of what to expect. Thanks!
What time does the program begin and end each day?
We will meet at 8AM at our shop in Bartlett, NH. We will spend most of the day outdoors. Each day will conclude at 4PM.
What gear is needed for Summer Camp?
Depending on the adventure for the day, certain gear will be required. We can supply just about any piece of gear that is needed at no cost to you. We ask that each camper arrives with proper clothing for outdoor activities and a 30L-35L backpack that is meant for hiking or climbing. A change of clothes for after the adventure (such as waterfall rappelling) is a good idea. Sturdy shoes or hiking boots are preferred (no sandals). Sunscreen and bug spray will be needed.
What makes this camp different?
Our adventure camp includes high-end experiences. We have never seen a summer camp offer waterfall rappelling, that's for sure. On top of this, our guides have years of experience running these adventure with an impeccable safety record. Every 4 campers has their own guide, so you can be sure your child is receiving personal attention and getting the most out of each day.
Do you offer meals?
We do not offer meals. We ask that you send your child with a lunch and snacks each day.
Do you offer lodging?
Lodging is not included in this camp. We do have a hostel-style bunkhouse on-site where campers can stay if going home each day is not practical. We have an innkeeper who lives on-site. The bunkhouse would be an additional fee ($30/person/night). There are restaurants close-by.
Do the campers need transportation?
Our guides will drive the campers to and from the trailheads. The drive is usually under 30 minutes.
How many people are in a group?
We offer a maximum ratio of 4 clients per guide for this camp.
Are there age restrictions?
We have two sessions. Ages 9-12 and ages 13-17. Please be sure to sign up for the correct dates above.
What about COVID?
We do not require kids be fully vaccinated but unvaccinated individuals will be required to wear a mask indoors. Masks will not be required outside. Please read our full COVID policies
HERE
. Our guides are fully vaccinated and will not come to work if they are feeling ill.
---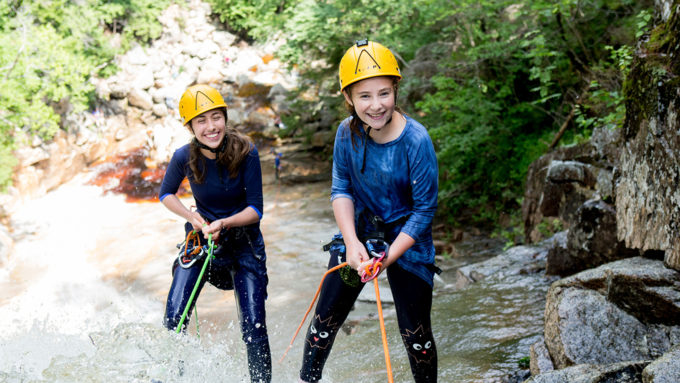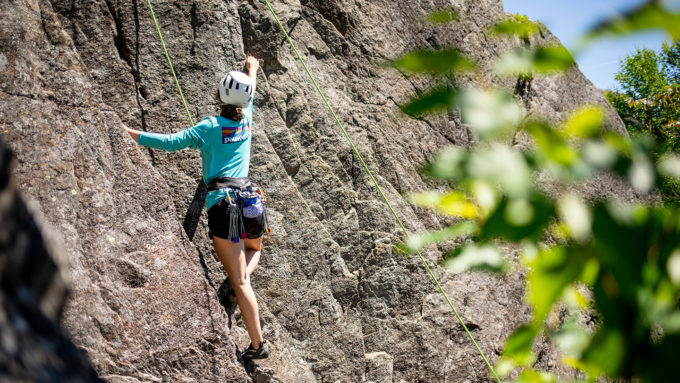 ---
Our Policies
Book Online Now
Searching Availability...