Nepal: Everest Basecamp Trek + Island Peak
Everest Base Camp trek, the world's most awe inspiring and iconic mountain trail trek takes us to the backyard of the world famous Sherpas, the culture of colorful prayer flags and Buddhism, the quaint Namche Bazzar, the Sagarmatha National Park, and the mightiest view point-Kala Patthar. Everest Base Camp trek has the reputation of being the grandest walk in the land of the Himalayas. It begins with an inspiring mountain flight to Tenzing-Hillary Airport at Lukla and gets better as you go.
---
CLIMB DETAILS
Price: $3495 Per Person
Length: 20 days
Guide-to-Client Ratio: 1:8
Difficulty: Strenuous
When: Coming 2018
Type: Trekking + Mountaineering
Now booking 2017
A non-refundable deposit of $750 per person secures your reservation. Payments may be made via MasterCard, Visa, American Express, or check.
INCLUDED
All arrival and departure transfer
3 nights in Kathmandu with bed & breakfast
Standard guest house/lodges in mountain
All accommodation during the trek
A half day sightseeing tour in Kathmandu valley including tour guide and monumental fees
Domestic flights and airport departure taxes
An NEM Guide
Experienced English-speaking trek leader (trekking guide)
Assistant guide also known as Sherpa
Porters to carry luggage (2 trekkers:1 porter)
Down jacket, four seasonal sleeping bag, Himalayan Hikers Trekking duffel bag and trekking map (down jacket and sleeping bag, cotton liner are to be returned after trip completion)
All necessary paper work and permits (National park permit, Climbing permit, TIMS and insurance of the staff)
NOT INCLUDED
Nepal Visa fee (bring accurate USD cash and two passport photographs)
International airfare to and from Kathmandu
Excess baggage charges
Extra night accommodation/s in Kathmandu because of early arrival, late departure or early return from the mountain (due to any reason) than the scheduled itinerary
Lunch and evening meals in Kathmandu (and also in the case you return early from the mountain than the scheduled itinerary)
Travel and rescue insurance in case of Heli Evacuation
Personal expenses (phone calls, laundry, bar bills, battery recharge, extra porters, bottle or boiled water, shower etc)
Gratuity for guides and porters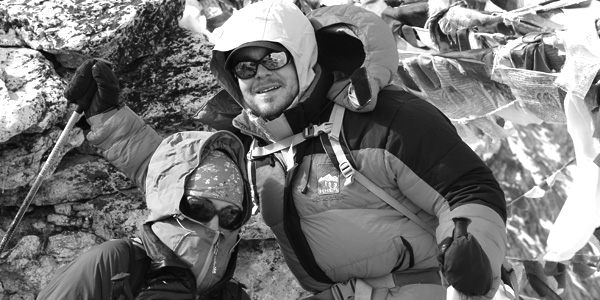 Skip Island Peak and Just Trek
For those looking to skip the climbing, we have a co-current itinerary for an Everest Base Camp Trek. Everest Base Camp trek has the reputation of being the grandest walk in the land of the Himalayas. It begins with an inspiring mountain flight to Tenzing-Hillary Airport at Lukla and gets better as you go.

PRICING
1 person: $2495 per person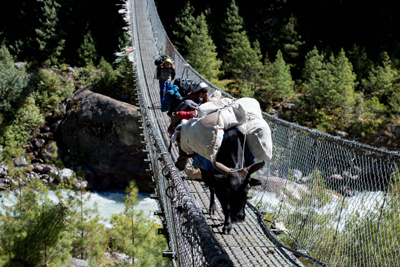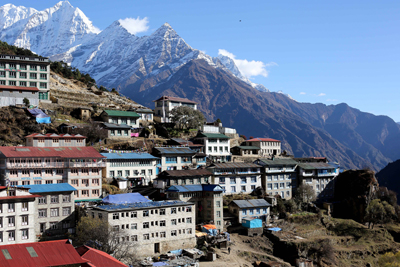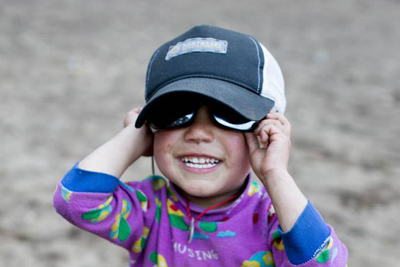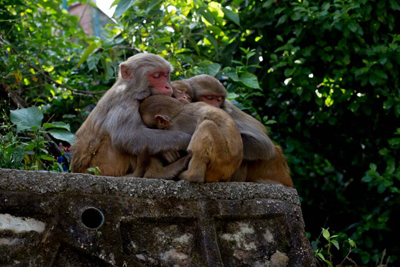 Day 1: Kathmandu (1360m)
Upon arrival in Kathmandu, you will be met by our Himalayan Hikers representative and transferred to the hotel. The drive from the airport to the hotel is around 20 minutes. After checking in, your guide will set a time for your trek briefing to discuss the details of the trek. The evening is free but your guide will organize a welcome dinner at a fine local restaurant.
Day 2: Kathmandu (1360m)
Today, you will visit Bodhnath Stupa, one of the biggest Buddhist shrines in the world and Pashupatinath ,the main temple for the Hindus. Here you will see Hindu holy men (sadhus) meditating, pilgrims bathing, and occasionally funeral pyres burning on the "ghats". The rest of your afternoon is free. In the late afternoon you will be handed over with your trek pack. Departure information for the next morning will also be given.
CLIMBING ITINERARY BEGINS
Day 3: Phakding (2652m)
In the early morning you will take the spectacular flight from Kathmandu to Lukla (2827m) with breath taking views of the Himalayas.The flight time is about 40 minutes and you will land at an airstrip built by Sir Edmund Hillary and the Sherpas in the mid-1960s. After landing you will have time to explore the village while the Sherpa crew sort and load your trekking equipment. You will begin the trek by walking through the Lukla village and join the main trail to the Everest Valley. The walking is easy today with great views of KusumKhanguru. We trek through small villages of Thadokoshi andGhat. After passing through Ghat (2550m), it is only a short walk to Phakding.
Day 4: Namche Bazaar (3446m)
From Phakding you will head towards the valley for Namche Bazaar following the Dudh Koshi river. You get spectacular views of Mt.Thamserku from Benkar.From here it is only a short walk to Monjo (2835m), the entrance of Sagarmatha National Park. After lunch, its fairly an easy walk until we get to the last suspension bridge. The views of Lhotse, Nuptse and Tawache come into views for the first time, You now make a steep ascent to get to Tope Danda where you have photo opportunities of Everest Nuptse and Lhotse. We now make a gradual climb to get to Namche Bazaar.
Day 5: Namche Bazaar (3446m)
(Acclimatization Day) We have an extra day today for you to acclimatize. You can either go for a hike to Syangboche or do other optional walks around Namche. The stunning vista includes a superb panorama of the Khumbu peaks and great views of Everest.The afternoon is free to wander through Namche. You can enjoy the bakeries, surf the internet or buy souveneirs, etc.
Day 6: Tyangboche (3875m)
On today's walk there will be opportunities to spot local wildlife including the beautiful Danfe pheasant, himalayanthar (mountain goat) and musk deer. From Namche Bazaar, you will climb towards the park headquarters and follow a contouring trail high above the DudhKosiriver. Above Namche the route to Thyangboche becomes visible and is a fairly easy hike to PhungiTanga.This is where we have lunch .After lunch you will ascend, initially steeply, through pine, fir, black juniper and rhododendron forests to get to Thyangboche.The views of Everest,Amadablam,LhotseKhantega and Thamserku are breathtaking.In the late afternoon we go and visit the Monastery to join the daily prayers with the Monks. This is one of the best spots for sunset.
Day 7: Dingboche (4360m)
After breakfast we descend through the alpine forest to get to Debuche. You might be lucky enough to come across Mountain Goats and the Musk deer as it is mostly seen here.After crossing the ImjaKhola the trail gradually climbs up with views of Amadablam to the village of Pangboche for morning tea stop. We then ascend gradually high above the ImjaKhola River and passing the tea houses at Shomare and Orsho before crossing the river to get to the lodge at Dingboche. The scenery is spectacular and although Everest disappears behind the Lhotse-Nuptse ridge here but you get stunning views of Amadablam and Island Peak.Today you will be completely above the tree line and the temperatures could drop quickly.The nights could be freezing from here on and you might start to feel the altitude from here.it is important to take notice of your trek leader's advice and recommendations regarding rest and fluid intake
Day 8: Dingboche (4360m)
Dingboche is a beautiful patchwork of small fields enclosed by stone walls. The walls protect crops of barley and potatoes from the cold winds. It is occupied mainly through the monsoon months, when large numbers of yaks are brought here to graze in the valley pastures. There are plenty of options for your acclamatisation,you can climb nakarsang or take a walk through the chukungvalley.The views are fantastic with Makalu,the 5th highest mountain coming into sight and other mountains surrounding you.The afternoon is free for you to explore Dingboche.
Day 9: Lobuje (4930m)
In the morning you will ascend the small ridge behind the village above Pheriche Valley. From the chorten at the top, Taweche and Cholatse (6440m) make a striking scene. To the north, Lobuje Peak (6119m) and the snowfields of Cho La dominate the skyline. The walking is now generally flat on wide-open fields. Late in the morning you will cross the KhumbuKhola at Dughla (4620m) and take a light lunch at the foot of the huge terminal moraines of Khumbu Glacier. In the afternoon, there will be a solid and quite steep climb on a rocky trail to the top of the moraines. On the crest of the ridge, you will pass a line of memorial cairns, built in memory of Sherpas and other climbers who have died on the various Everest expeditions .

From here the view is spectacular - Pumori (7145m), Lingtren (6697m), Khumbutse (6623m) and, across the border in Tibet, Changtse (7550m) can be seen at the head of the valley whilst Everest remains hidden behind the towering walls of Nuptse and Lhotse. You will then follow the valley stream to the lodge at Lobuje, arriving early afternoon. Today will be tiring but the fantastic scenery makes it all very worthwhile.
Day 10: GorakShep (5160m)
Today we start early for Gorekshep following the broad valley that runs parallel to KhumbuGlacier.A gradual ascent enables you to build the slow, steady rhythm required when walking at high altitude. When you reach the moraines of ChangriNup Glacier, you will make a series of small ascents and descents over a rocky trail lined with cairns that eventually leads to the surprising glacial sands of GorakShep (5160m) - reached after about three hours of walking.

After a quick bite you will gear up appropriately and head off towards the Everest Base Camp. The trek to the base camp will take you around three hours and if trekking in the popular climbing period of March to May, you will almost certainly encounter yaks and porters supplying food and equipment to expeditions here.

From Everest Base Camp you won't get views of Mount Everest, but you will be able to see the notorious Everest Ice Fall that flows from the Western Cwm, which is regarded as technically the hardest and most dangerous section of the mountain.

The return journey from the Base Camp to GorakShep takes the same amount of time. You'll have an early dinner so you can get up early the next day for the awe-inspiring views of the Himalayan giants from Kala Patar. (Trekking: approximately 3 hours to GorakShep, 5 hours round trip to Everest Base Camp).
Day 11: Kala Patar –Dingboche (4360)
Today you make an early start for Kala pathar (5550m) to experience the sensational sunrise views from this amazing vantage point. From the lodge the ascent is quite steep, so you should start very slowly and try to ascend at a steady, rhythmic pace.

Kala Patar is the rocky hilltop below Pumori. It is a tough walk because of the altitude, but the 360 degree view from the top will surpass your wildest imagination. It will probably take about two hours to reach the summit from GorakShep.Pumori, Nuptse, Changtse, AmaDablam, Taweche, Kantega and Everest, the highest mountain in the world, will surround you. About three kilometres away and some 200 metres below, the area of the Everest Base Camp can be seen in a bowl at the bottom of the Khumbu Ice Fall.

The descent back down to GorakShep is easy and once you have returned to the lodge you will have breakfast and retrace your steps back to Lobuje and to Thugla for lunch.After lunch we cross the khumbukhola and head down the valley to Dingboche for the night.
Day 12: Chukkung (4780m) (Trekking: approx 3 hours)
After the last couple of tough days, we take it a lot easier today. We leave after a late breakfast to follow the valley, with great views of Island Peak and the spectacular AmaDablam dominating the skyline. We reach Chukkung in time for lunch. In the afternoon we can sit back, relax and enjoy the magnificent scenery.
Day 13: Island Peak Base Camp (5090m) (Trekking: approx 2 hours)
After Chukkung we follow the moraines that flow from Lhotse (8501m) towards the sand flats at PareshayaGyab. It is only a short distance from here to Island Peak Base Camp, which we reach in the mid-afternoon.After lunch we walk along the ridge to view the lake Imja Tso.Meals included: Lunch & Dinner
Day 14: Pre training on Island Peak base camp
We begin our pre-climb training today after breakfast. Our guides will provide training on peak climbing techniques and the proper ways of using climbing gears such as the ice axe, climbing boots and crampons, harness, ascender, etc. The training will also include using ropes to go up and down. Although it is not mandatory to have prior training for Island Peak climbing, we strongly believe that some training experience will boost your confidence and climbing skills to increase the chances of scaling the summit as well as to fully enjoy the experience. We can spend the rest of the day hiking to high camp and back or resting for the next day's climb. Overnight at the base camp
Day 15: Island peak Summit and back to Basecamp (6189m) (Trekking approx.: 12hrs)
To reach the summit, willpower and stamina are required, but the incredible feeling of achievement atop this 6000-metre giant will remain a lifetime memory. The view from the summit is utterly fantastic! AmaDablam, Lhotse, Makalu and Baruntse are the dominant giants rising above a sea of lesser peaks.
We wake up early today for the final climb to the summit. It is important we reach the summit before noon because in the afternoon the strong winds in the highlands might become a barrier for a successful summit. The trail moves up beyond the base camp for several hundred meters before striking off the steep hillside. Initially sandy, the path soon turns to grass before becoming boulder strewn. As we climb up the hill, we will see that the slope narrows and the trail enters a steep rock channel. We climb the rock gully. This is not difficult, but there are several short rock steps to climb before we emerge on the right side of the gully. The route then follows a ridgeline, which leads to an exhilarating and exposed traverse onto the snout of the summit glacier. The guides will fix a rope when required. A steep snow slope leads us onto the summit ridge. Both fixed rope and man rope will be used during the climb for safety. We use fix rope after successfully climbing on rock. The length of the rope will usually be of 350m. However, the length depends on the time of the season and the crevasses.After enjoying the summit views, and taking pictures, we descend all the way to Island Peak Base Camp where some of our crew is waiting for us. We celebrate on our successful Island Peak climb. Meals included: Breakfast, Lunch Dinner
Day 16: Island peak base camp to Pangboche (3985m)
Today's walk will be a much easier as we descend to the lower altitudes. Following the same route back through the wide valley of Khumbu Khola, we pass through the beautiful Sherpa villages Orsho and Shomare. We can also take a different trail to visit the Gompa in Upper Pangboche, which is believed to be the oldest in the Khumbu region or take the regular trail to reach Pangboche. Pangboche is a scenic village surrounded by Everest to its north, Ama Dablam, Thamserku, and Kangtaiga to the east, the Kongde range to the south and the Imja Tse river flowing through the wide fertile valley.
Day 17: Namche Bazaar (3446m)
From Pangboche we retrace our steps down to the Imja Khola and up through the forest to Tengboche. If interested, we can also visit nuns at the Tengboche monastery. After lunch at Tengboche, we continue through the hillside blanketed by rhododendron and juniper trees. After crossing the bridge over the Dudh Koshi River, our trail follows the Dudh Koshi gorge descending rapidly through the pine forests before reaching Sansa. We keep a lookout for wildlife such as mountain goats, snow leopards, colorful pheasants, etc., while passing through the forest. After passing a chorten, we reach the army camp at Namche Bazaar for the night.
Day 18: Lukla (2820m)
Today after breakfast we visit the shops in the bazaar before descending steeply down to the large suspension bridge over the DudhKosi River. You will follow the trail through Jorsale and back to Monjo, where you will stop to have the permits chedked out at the national park. It is only a short walk via Benkar through blue pine and rhododendron forest, with great views of KusumKangaru, back to the lodge in Phakding for lunch. After a good lunch its only a short walk in the valley before making the final climb up to the airstrip at Lukla. In the evening you will enjoy a farewell dinner, followed by a few celebratory drinks and dancing with your Sherpa companions.
CLIMBING ITINERARY ENDS
Day 19: Kathmandu (1360m)
You will rise early in the morning today for your flight back to Kathmandu. On arrival in Kathmandu you will be met and transferred back to the starting hotel. The rest of the day is free to do some souvenir shopping or further sightseeing. Your final night in Kathmandu offers you the chance to go out on the town and enjoy a final dinner (optional) with your travelling companions and newfound friends.
Day 20: Kathmandu (1360m)
Your trip comes to an end today after breakfast. Your leader will be on hand to advise and assist with your onward travel arrangements. A departure transfer to the airport is included. Meals included: Breakfast
Is Nepal Safe?
Yes. The people of Nepal are extremely friendly. Their economy is supported by foreign currency so they may ask you to visit their stores but they will not beg. You should feel safe and secure in Nepal.
Do I need to purchase additional insurance?
Yes. You can purchase a $5,000 rescue insurance policy from the American Alpine Club for $45. Additionally, we highly recommend that you purchase trip insurance. In the case where you trip is cut short, this is how you will get a full refund.
Do I need to bring extra medications?
Yes. You should bring basic medications in addition to any prescriptions that you need. Consider bringing a small kit with Ibuprofen, Tums, Ant-Acids, etc. Respiratory illness in the form of a cough and upset stomach are common issues associated with the altitude and diet.
Is the water safe to drink?
Yes. Boiled water is available at every tea house. We do recommend that you bring or purchase chlorine tablets to ensure that the water is potable.
Do I need a warm sleeping bag?
No. You will be provided with a -20 sleeping bag, a duffle bag for trekking and down parkas.
Is there cell service?
Yes, if you purchase a sim card in Nepal. You must go to your local provider before you leave to "unlock" your phone.
Can I recharge my batteries?
Yes. Each tea house has battery charging capabilities but they charge a few dollars per hour. If you own a portable solar panel charger then we recommend that you bring it.
Should I bring entertainment?
Yes. We recommend you bring a few books, playing cards and some music for down time at the tea houses.
Are showers available?
At limited tea houses they provide shower service. Showers cost approximately $5US. They will tell you that they are warm, but plan for a cold shower.
Is laundry available?
Yes. Some tea houses provide laundry service but it is quite expensive.
How many pairs of socks should I bring?
Plenty. We recommend 5-10 pairs.
What kind of shoes should I bring?
We recommend that you bring a sturdy pair of hiking boots and a pair of trail sneakers. Depending on the weather conditions, you may wear one or the other.
Should I bring any luxuries?
We recommend that you bring a designated change of warm, comfy clothes for lounging around the tea houses.
Our goal is to make your mountain adventure as memorable and comfortable as possible. To do this, you must be properly prepared. We provide all of the technical gear that you will need for an awesome adventure. 
However, we ask that you please bring your own clothing - including but not limited to: a base layer for top and bottom, climbing or snow pants, some insulating layers and jackets, socks and warm gloves or mittens. 
When selecting clothing for your adventure, choose synthetic materials, wool, or fleece as cotton will absorb sweat and freeze - increasing the chances of hypothermia. For your convenience, we have the mandatory gear available for rent! We also have a small selection of clothing available for rent if you are missing anything listed above. Upon completion of registration, you will receive a welcome packet via email with a gear rental form that you will complete and return to reserve the gear you need for you adventure!
| | |
| --- | --- |
| Mandatory Items | Guides Pick |
| [  ] Pack with Waist Strap: A 3000 cu. in. pack is the recommended size for one day climbs. Your pack MUST have a waist strap. A backpack will not suffice. | Camp M4 |
| [  ] Crampons: 10-12 point adjustable crampons designed for ice climbing. | Camp Cassin C14 |
| [  ] Ice Tools:A pair of ice tools designed for technical climbing. | Camp X All-Mountain |
| [  ] Climbing Harness: A comfortable, adjustable climbing harness. | Camp Group II |
| [  ] Helmet: A lightweight climbing helmet. | Camp Rock Star |
| [  ] Warm Hat: Wool or synthetic. It should be warm and thin enough to fit underneath a climbing helmet. | Camp Race Hat |
| [  ] Balaclava/Neck Gaiter: Optional but recommended | Mountain Hardwear Powerstretch |
| [  ] Ball Hat/Sun Hat: Optional. A lightweight ball cap or sun hat. | |
| [  ] Sun Glasses: A pair of dark-lensed sunglasses with side shields or full wrap-type sunglasses. | Julbo Dolgan |
| [  ] Lightweight glove: One pair of fleece gloves. | Camp G Lite Wind |
| [  ] Medium Weight Glove: Wind/water resistant insulated mountain gloves. | Camp G Tech Dry |
| [  ] Heavy Insulated Glove/Mitten: Wind/water resistant, insulated gloves or mittens for protection against wind, snow and cold. These also serve as emergency back-ups if you drop or lose a glove. | Marmot Expedition Mitt |
| [  ] Base Layer Top and Bottom: Long-sleeve wool or synthetic top will be used as your base layer. Zip-neck styles will allow for better temperature regulation. | Patagonia Capilene 3 |
| [  ] Light Insulating Layer/Soft Shell Top: A fleece or other insulation layer. | Patagonia R1 Hoody |
| [  ] Hard Shell Jacket with Hood: Wind/rain Proof. Gore-Tex recommended. | First Ascent Storm Shell |
| [  ] Insulated Parka: This item becomes of highest importance when we are faced with poor weather. This should be an expeditionary-type heavy parka that extends well below the waist and above the knees. Goose down is recommended versus synthetic fill. It does not have to be waterproof, but that is a nice feature. The parka is worn primarily at rest breaks on summit day and as an emergency garment if needed. When sizing a parka, allow for several layers to be worn underneath; buy it large. The parka must have an insulated hood. | Camp ED Protection Jacket |
| [  ] Climbing Pants: Synthetic climbing pants offer a wide range of versatility. You can wear them alone on hot days, or in combination with the base layer on cold days. The thickness (insulation quality) should be based on how well you do in the cold. | First Ascent Guide Lite |
| [  ] Hard Shell Pants: A pant made of breathable rain and wind-proof material will be needed. Full-length side zippers are required for facilitating quick clothing adjustments over boots and crampons in cold, inclement weather. | First Ascent Rainier Storm Shell |
| [  ] Mountaineering Boots: Insulated plastic boots are the preferred choice for ascents on Mt. Rainier. They provide the best insulation as well as a more rigid sole for kicking steps and holding crampons. Leather mountaineering boots that have completely rigid soles are also adequate, but they will need to be insulated and may still result in cold feet on summit day. Lightweight hiking boots without insulation are not acceptable as they don't work well with crampons, or in very cold or wet weather. | Scarpa Inverno |
| [  ] Gaiters: A knee-length pair of gaiters, large enough to fit over your mountaineering boots. This will protect you from catching your crampons on loose clothing. | Outdoor Research Expedition Crocodiles |
| [  ] Heavyweight Socks: Either wool or synthetic. Some people find liner socks useful for reducing friction. | Smartwool Mountaineer |
| [  ] Sunscreen | |
| [  ] Lip Screen | |
| [  ] 2 Nalgene Water Bottles | |
| [  ] Zip Lock for trash | |
| [  ] Camera | |
 Book Online Now
Searching Availability...