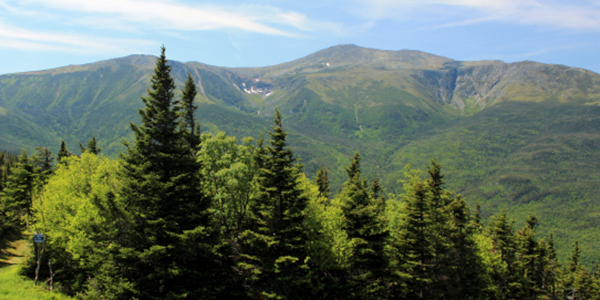 Mount Washington, NH
This is the big one - the tallest mountain in the Northeast! Mt. Washington towers over its neighbors at an elevation of 6,288ft. It is known for erratic weather and extremely strong winds - even in the summer - and falling snow isn't unheard of in July. Save your brakes by foregoing the Auto Road and earn your delicacies from the Visitor Center by hiking to the top of New England. Participants can expect an 8-10 hour climb up the Winter Lion Head Trail or one of the many other routes that lead to the summit - with a large portion of the day above tree line. A summer ascent of Mt. Washington is on the must do list and an accomplishment worth celebrating!
IMPORTANT BETA
CLIMB DETAILS
Length: 8-10 Hours
Guide-to-Client Ratio: 1:4
Difficulty: Strenuous
When: May - October
Type: Hiking
Type: Experiential
PRICING
1 person: $295 per person
2 people: $195 per person
3 people: $160 per person
4 people: $150 per person
Group & private rates available

RENTAL GEAR
Most of the required equipment [listed below] is available for rent from our affiliate
mtnGEAR
. NEM climbers will receive an exclusive discount of 20% discount on all rental equipment and clothing.
BE INFORMED. BE PREPARED.
Itinerary
One day Mount Washington Climb & Summit Attempt
7am Meet at The Bunkhouse at Northeast Mountaineering
Most popular routes are Summer Lion Head Route
Other options included Ammonoosuc Ravine Trail, Tuckerman Ravine Trail and many more as conditions permit
Summit attempt and return to The Bunkhouse around 6pm
Skill Set Taught & Required
If you aren't currently familiar, we will teach and then demonstrate the following skills to you during the hike. We work hard to ensure your safety.
For all ages and ability levels

Common hiking techniques for ascending and descending
Proper hydration and nutrition
Popular trail etiquette
Relevant history and natural environment
What To Wear
PLEASE BRING THESE ITEMS WITH YOU FROM HOME
When selecting clothing for your adventure, think layers. Choose synthetic materials, wool, or fleece.
The saying is "Cotton Kills." It will absorb sweat and then freeze - increasing the chances of hypothermia.
| | |
| --- | --- |
| Please Bring the Following Items. | Guides Pick |
| [  ] Under Garments: Please avoid cotton. Wicking material is ideal. | |
| [  ] Socks Wool or Synthetic | Darn Tough |
Mandatory Gear List
RENTALS AVAILABLE AT CLIMBINGRENTALS.COM
Most of the required equipment [listed below] is available for rent from our affiliate mtnGEAR.
NEM climbers will receive an exclusive discount of 20% discount on all rental equipment and clothing.
Mandatory Items

Guides Pick

[  ] Pack with Waist Strap: A 20-30L pack is the recommended size for one day climbs. Your pack MUST have a waist strap. A backpack will not suffice.

Black Diamond Nitro 26
[  ] Ball Hat/Sun Hat: Optional. A lightweight ball cap or sun hat.
[  ] Sun Glasses: A pair of dark-lensed sunglasses with side shields or full wrap-type sunglasses.
Julbo Tamang
[  ] Light Insulating Layer/Soft Shell Top: A fleece or other insulation layer.
Arcteryx Gamma MX Hoody
Arcteryx Gamma MX Hoody [W]
[  ]Hard Shell Jacket with Hood: Wind/rain Proof. Gore-Tex recommended.
Arcteryx Beta LT
Arcteryx Beta SL [W]
[  ] Hiking Pant or shorts: Synthetic trekking pants offer a wide range of versatility. You can wear them alone on hot days, or in combination with the base layer on cold days.
[  ] Hard Shell Pants: A pant made of breathable rain and wind-proof material will be needed.
Marmot Precip Full Zip
Marmot Precip Full Zip [W]
[  ] Hiking Boots or Trail Running Sneakers:  Sturdy shoes with closed toes and secure ties are mandatory. Hiking boots provide extra ankle support.
[  ] Headlamp: 
Petzl Reactik
[ ] Wicking T-shirt: No Cotton
Patagonia Capilene Cool Daily
Visit mtnGEAR for Rental Prices
Nutrition & Hydration
Nutrition
It is important to continuously take in calories throughout the day. Every break you should eat a snack during the short 10 to 15 minute rest. Food is the wood to your fire and to keep it stoked it needs constant replenishing. Do not plan on cooking or preparing your snacks in the field. All food should be prepared and packed ready for immediate consumption.
We suggest crackers, pizza, candy bars, jerky, chips, cookies, trail mix, fruits, Gu, energy bars, and hard candies. Add peanut butter, cream cheese, hard cheese, or pepperoni for additional calories and taste. If you enjoy bread items, bagels work well. Include some salty snacks to replenish lost salts.
Hydration
To help prevent cramping and heat related injuries, you will need at least 2 liters of water per day. Water is preferred, but other liquids such as gatorade help replace electrolytes and work well, too! Hydration bladders work well if you have experience with them. Otherwise, bring 32oz. Wide Mouth Nalgene bottles if you have them.
FAQ's
Please read through the following frequently asked questions and answers. These will help you prepare for your trip and get a better understanding of what to expect.
Do I need any prior experience?
You do not need prior experience to join us! The Mount Washington Hike is designed for all ages and experience levels. The weather above treeline can be extreme and participants should be prepared for exposure to high winds and arctic temperatures. We will work hard to ensure your safety, teach you the necessary skills and keep the excitement level high!
What happens if the weather doesn't cooperate?
We usually will hike in the rain and wind. Lightning will reschedule or end our hike. Please plan for all weather conditions. We may just alter the plan based on the weather forecast.
Am I supposed to tip my guide(s)?
Tips are never expected, however if you think your guide did a great job, tips are welcomed and appreciated. A normal tip is 20% of the guide fees or $20 per guide per day.
Can I rent the gear that I do not own?
Most of the required equipment is available for rent from our affiliate mtnGEAR. NEM climbers will receive an exclusive discount of 20% discount on all rental equipment and clothing.
What do I need for footwear?
Hiking boots or trail running shoes will suffice.
Where should I stay during the course?
We recommend The Bunkhouse at Northeast Mountaineering. For your convenience, we offer co-ed, hostel-style accommodations on site. The cost is $45 per person. To maximize your climbing experience, we recommend that you stay in the area the night before your climb.
How do I find out when and where to meet?
Upon completion of your registration you will get a confirmation email with a link to all the pertinent information. You will be asked to secure your rental equipment and read through the welcome information to be prepared and on time for your course.

Looking for less crowds? Check out the NH 4,000 footers to get off the beaten path. Still not sure? Contact Us for a recommendation.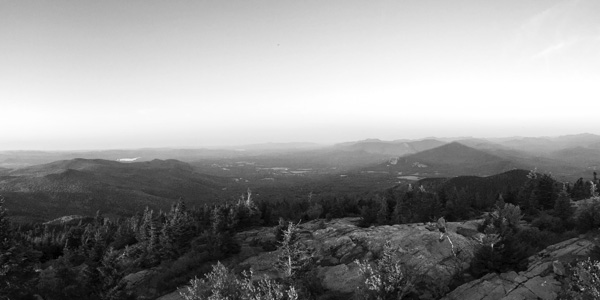 Summit at Sunrise
If beautiful sunrises make you happy then the Summit at Sunrise is the way to go. We hit the trailhead around midnight so that we summit as the sun comes up. Often, above the clouds. We require that you stay with us the night before and arrive early for a gear check.
Convenient, Affordable lodging available at The Bunkhouse at Northeast Mountaineering. Spend the night for just $45 per person!
CLIMB DETAILS
Length: 14 -18 Hours
1 Person: $350
2 People: $225

 Book Online Here
Searching Availability...