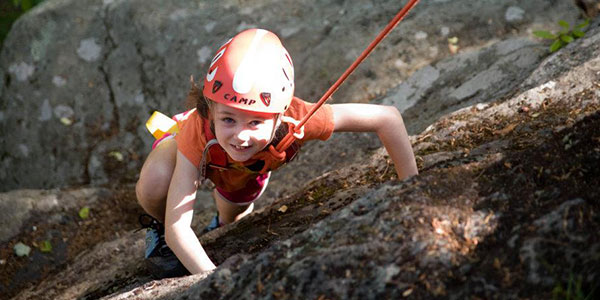 Five Days, All-Inclusive for Ages 8-13.
Keep your kids active and outdoors this summer with our week-long all-inclusive Adventure Summer Camp designed specifically for kids ages 8 to 13. Throughout the week, your child will experience a multitude of outdoor adventures including rock climbing, rappelling, hiking, camping, and many outdoor games. These sports develop balance, strength, focus, communication, trust, self-confidence, and friendships. Every day is an entire body workout that keeps them outdoors, and active! Rock gyms are nice, but who wants to be indoors in the summer? Sign them up for our Summer Adventure Camp and they will tell all of their friends about it when they go back to school!
CAMP DETAILS
Length: 5 Days, 4 Nights
Guide-to-Camper: 1:4
Coed: Ages 8-13
When: July 18-22, 2016
Type: Summer Camp
PRICING
1 Camper: $500
2+ Family Members: $425 per camper
WHAT'S INCLUDED
NEM guides for the entire week, Breakfast and Dinner for the entire week, nightly supervision, gear for rappelling, climbing, map and compass. Transportation.
NOT INCLUDED
Lunch and snacks throughout the week. Personal gear such as clothing, backpack, sleeping bag (down bag rated to 20 degrees), hiking boots or trail shoes. Spending money for souvenirs and miscellaneous items. Gratuities.

Details & Registration