Stay Sharp on Your Avalanche Skills
Have you ever stopped to think, 'how do I assess snow stability, again?' Do you feel complete competent with using beacon, probe and shovel? How about doing a thorough beacon search to save your buddy? Curious how to treat some common medical problems associated with Avalanches? Or want to understand the evacuation process if something goes wrong? You aren't alone. We all owe it to ourselves and the greater community to stay fresh on these topics when recreating in the backcountry. They could be life saving.

We are thrilled to announce a series of one-day Avalanche Awareness Workshops for winter 2017 and beyond.These courses are designed to refresh and expand upon the skills learned in your AIARE Avalanche 1 course for students who wish to develop a deeper understanding, gain more practice or unbury the skills hidden under the lapse of time. The best part? They will be taught by retired, and well-respected, Snow Ranger, Jeff Lane. A rare experience to learn from one of the best the Northeast has to offer!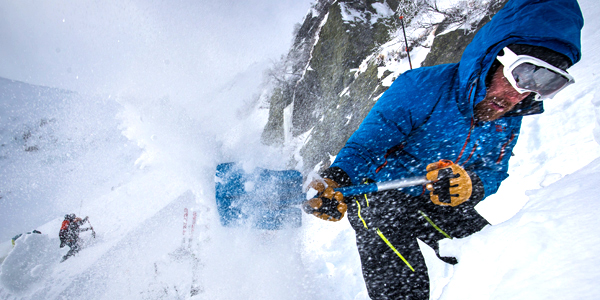 Avalanche Companion Rescue
This course provides a comprehensive overview of the companion rescue process. It's designed for anyone who travels into avalanche terrain – skiers and riders, mountaineers, ice climbers, hikers, rescuers, etc. Topics include the principles of avalanche rescue, avalanche gear and its use, searching with and without avalanche transceivers, and shoveling techniques. The goal is for each student to have a solid grounding in the fundamentals, in order to maximize the chances of a successful rescue. We will spend the day almost entirely in the field, with much of the learning being hands-on. You'll receive one-on-one coaching as well as opportunities to give and receive feedback to your classmates.
Learn More
---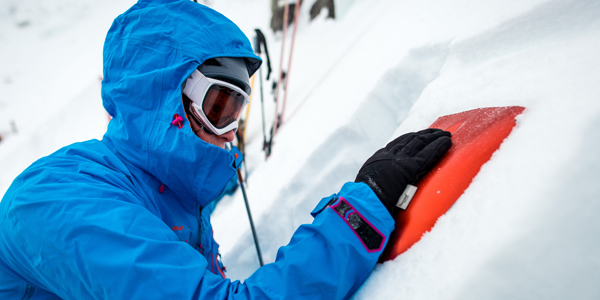 Snow Stability Evaluation
This course takes an in-depth look at an advanced component of the decision making process, evaluating the stability of a slope. Under the guidance of a highly experienced instructor, students will observe the snowpack and practice a wide variety of stability evaluation tests, with a focus on doing them correctly, meaningfully, and safely. Stability evaluation will be placed into the context of one's own decision making process, which will help students have the best information available when making a go-no-go decision. This is a "hands-in-the-snow" class; waterproof clothing is a must.
Learn More
---
Medical Care and Evacuation of the Avalanche Victim
In the real world, avalanche rescue doesn't end once the victim has been extricated from the avalanche debris. This course picks up where companion rescue courses typically end, with medical care, treatment, and evacuation skills. Students will first learn the core concepts, then practice the skills in realistic scenarios. Expect a combination of indoor and outdoor learning environments.
Learn More
---
We hope to see you in a workshop, a guided experience or in the mountains soon. Stay safe!
AIARE AVALANCHE 1 IS A MANDATORY PRE-REQUISITE FOR THESE WORKSHOP
This workshop is designed as a refresher for those who have completed at minimum AIARE Avalanche 1 course or comparable.
Register for AIARE 1 Today
About The Instructor
Jeff Lane
Jeff began his career in the snow and avalanche world in 2002 working as a caretaker at the base of Tuckerman Ravine. In 2006, he earned a Master's Degree in Outdoor Education and began work as a Snow Ranger for the Mount Washington Avalanche Center. Jeff's rescue experience goes beyond classes and training, he draws experience from several real-life incidents over the last 15 years of working and recreating in avalanche terrain, including some close calls of his own. He believes in the power of hands-on experiential education and will work with you to deepen your understanding and hone your skills.