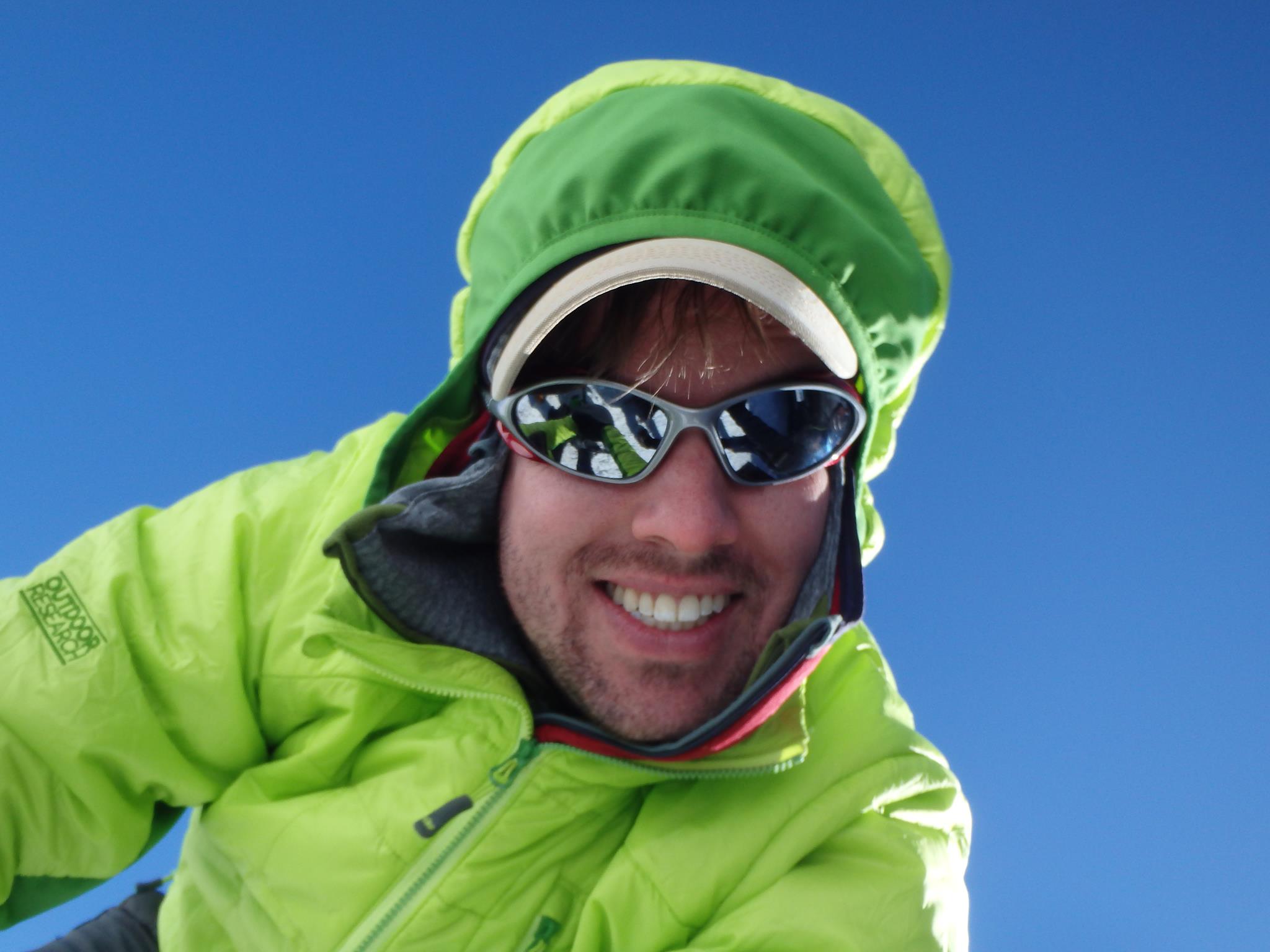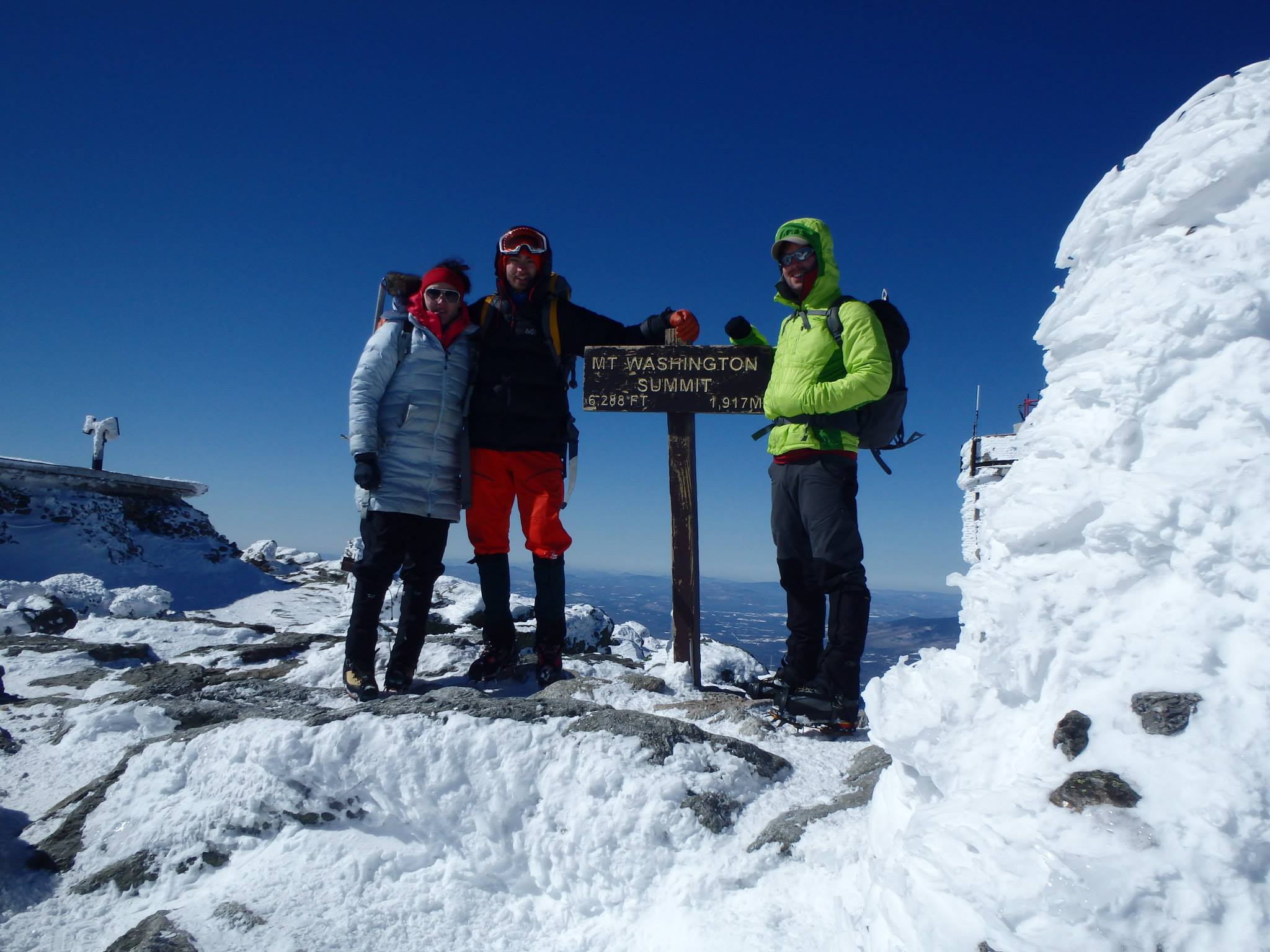 We've had some interesting adventures here at Northeast Mountaineering, but two of the clients on Mike's latest Mt Washington climb raised the bar, so to speak. It involved a man, a woman, some Champagne, and a sparkling rock atop the Rock Pile, all on a glorious spring-like winter day.
Climber Pat told our guide Mike Cherim the day before the climb — during a One-Day Mountaineering Skills Course — that he intended to propose to his girlfriend, Caitlin, on the summit of 6288′ Mt Washington the next day. Excitement was in the air like never before; this climb would be extra special. Mike quietly spread the word to our staff.


At Corey's suggestion, Mike went out and bought some plastic glasses and Champagne for a summit toast; a well-received surprise for Pat and Caitlin (and some training weight for Mike). Mike also pushed the secret Magnificent Weather on Mt Washington button located under the counter at the Bunkhouse.
It worked. Instead of 70 mph winds, bitter cold, blowing snow, and whiteout conditions, the sky opened up, the clouds moved aside, the mercury shot upward, and the winds all but stopped. The Mountain gave the green light and its blessing.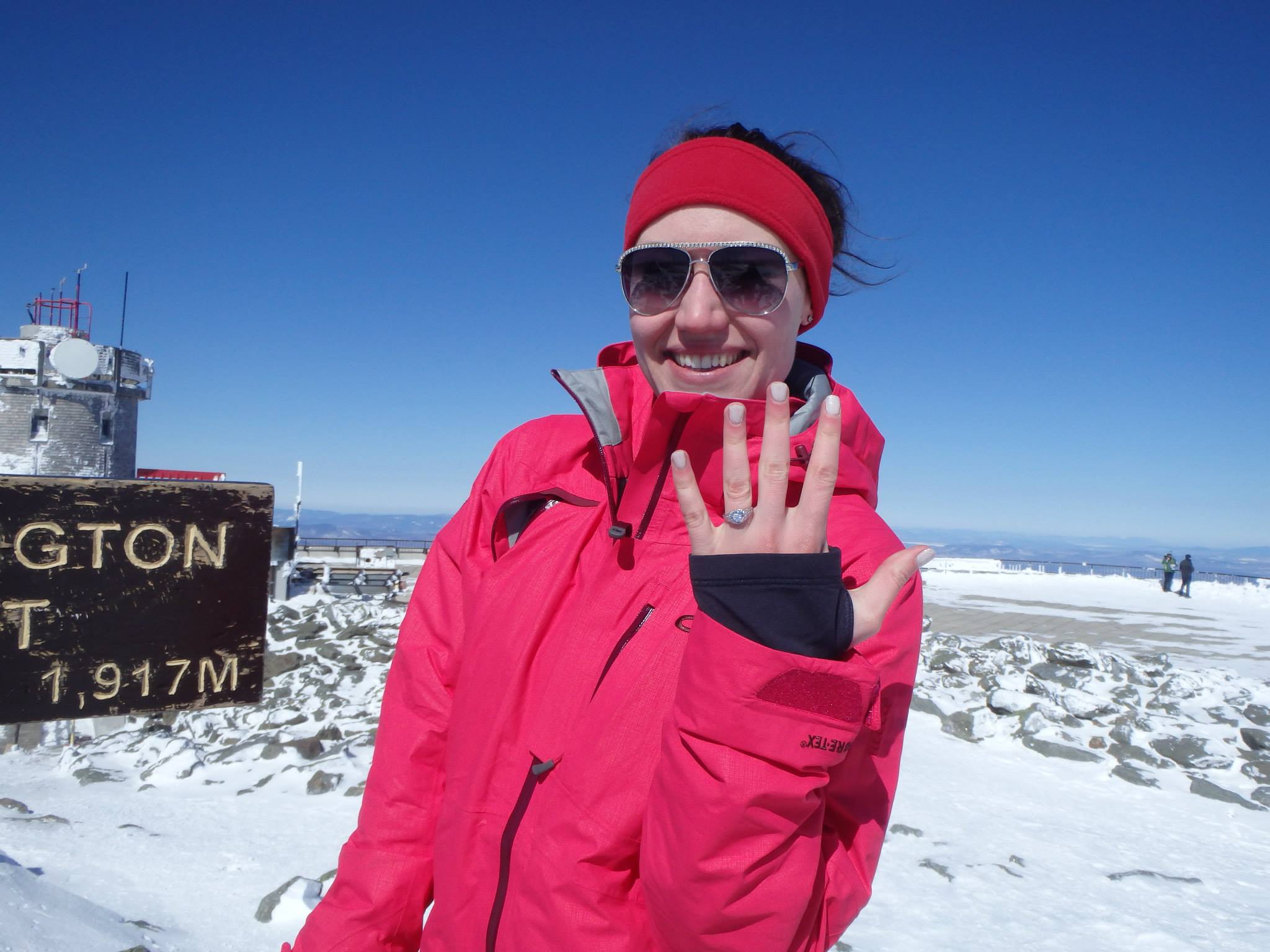 The team made its way upward in the sun, and upon reaching the famous Mt Washington summit sign, Pat got down on one knee before the lovely Caitlin, took out a beautiful antique diamond ring, and popped the question. Caitlin was happily taken aback and didn't immediately answer as it began to register. Then she replied, "yes!" She said yes, yes, yes!
Mike and another climber on the trip, Jonathan, took photos and applauded this special moment. The oddly delicious Champagne was poured and a toast was made to the newly engaged couple. Laugher and smiles all around as they packed up and headed down the mountain to complete the journey.
From Northeast Mountaineering to Caitlin and Pat, congratulations on your engagement! We are thrilled to have played a part in this special moment.