Matt Bowman – Mountain Guide, NEM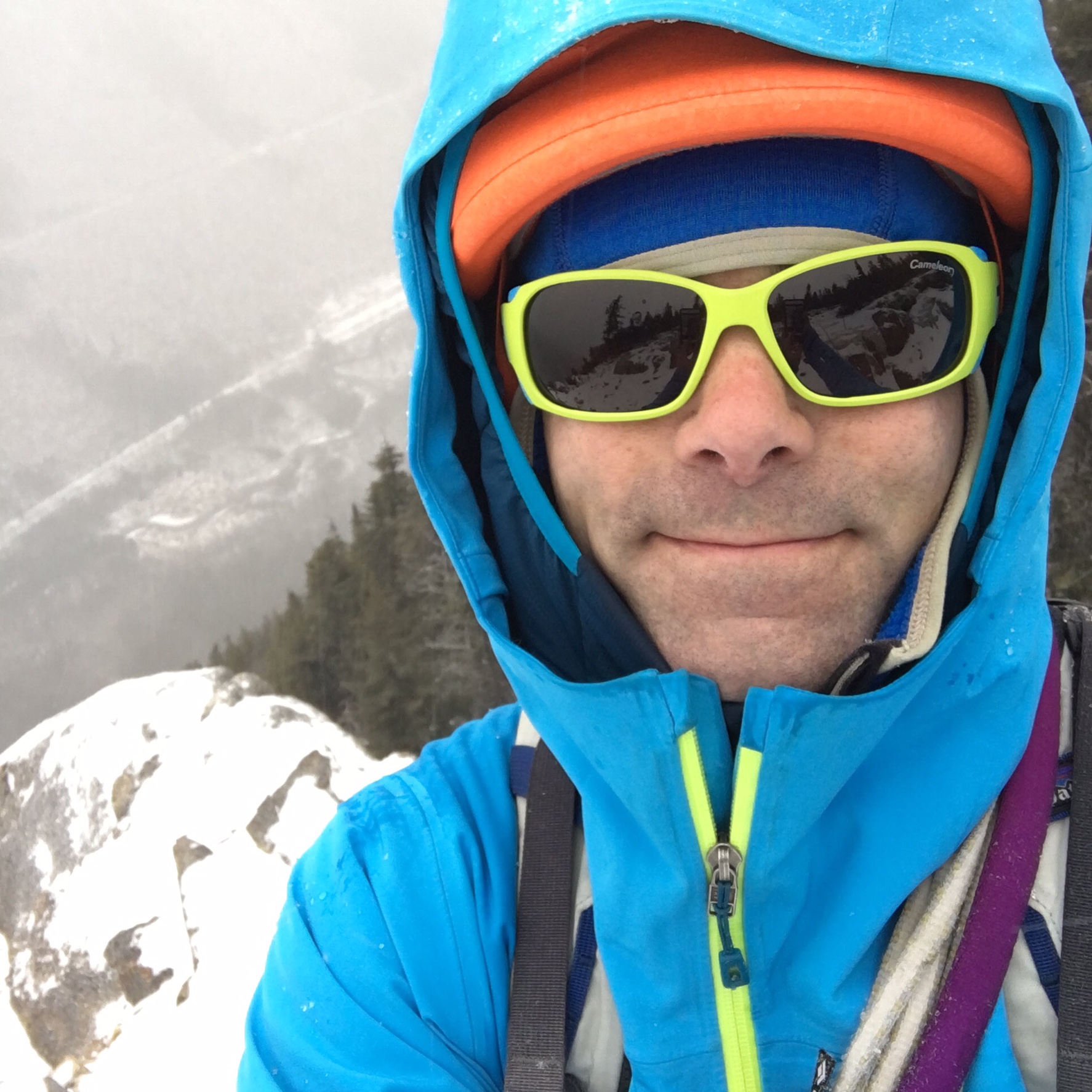 Matt started mountaineering while studying geology at University of Maine, Farmington. After a summer of fieldwork in the Cascades of Washington State, he relocated to New Hampshire to begin his tenure as Harvard Cabin Caretaker in Huntington Ravine. This move nurtured a love for Mount Washington and the White Mountains of New Hampshire. Matt's happiest while climbing, skiing, and exploring the lesser visited mountains and crags of New Hampshire and Maine with family and friends – old and new.

What is your favorite climbing trip of all time?
Before my wife and I married, before we were even seriously dating, we decided to leave New England winter and drove southwest. We spent 3 months living out of my 91′ Honda Civic, climbing at Enchanted Rocks TX, Joshua Tree CA, Red Rocks NV, and Stone Mountain NC.

Why?
Road trips are the best! I love having nothing on the to-do list other than climbing, hiking, running, exploring.
Dream climbing destination?
Lotus Flower Tower, Cirque of the Unclimbables, Canada
What is on top of your bucket list?
Nose Route, El Capitan, CA
Cassin Ridge, Mount Denali, AK
What is your favorite aspect of guiding? How does it differ from climbing with friends?
When I'm guiding, I get a lot of satisfaction out of seeing people progress as they learn a new skill-set. When I'm climbing with friends, the focus is typically an objective, so we're learning. In both cases, it's the shared experience I find most meaningful.
How did you get started climbing?
I started climbing my sophomore year in college. One of my geology classmates, an upperclassman, was my mentor. He had the knowledge, gear, and a rope. I had a willingness to learn, and (this was a big one) access to a car!
What is something people do not know about you?
At one time I was a rather serious road cyclist. On the second day of a four stage road race I was involved in a crash. About a dozen of us near the rear of the peloton hit the ground. I managed to break my left femur, right clavicle, a few ribs, and puncture a lung. Two months later I was back on the bike, and the following summer was the strongest of my cycling career.
Who is your biggest supporter?
My wife has always been very supportive of my climbing/mountaineering. She understands how spending time outsides recharges my batteries, and without that I get rather cranky.
If you could you give one piece of advice for beginner climbers or those looking to push their grade what would it be?
Don't get too caught up in chasing the numbers. Setting reasonable goals for yourself helps build a solid base, and keeps motivation high while you work up through the grades.
Anything else
If you want to get better at climbing, get out there and climb, climb, climb.