Honoring The Space: The White Mountains
The White Mountain National Forest (WMNF) covers 800,000 acres in New Hampshire and Maine and provides year-round recreation for approximately 6 million visitors annually. With 1,200 miles of hiking trails, 400 miles of snowmobile trails, 23 campgrounds, 4 alpine ski areas and 6 ski touring areas there is plenty to do.

With all of this fun comes the challenge of maintaining the natural beauty that draws so many to experience the WMNF. So, who takes care of these places that we all enjoy? In addition to the National Forest Service there are many other groups and volunteers that continually help to maintain the trails. The Appalachian Mountain Club (AMC) is comprised of more than 100,000 members, with 16,000 volunteers and over 450 full time and seasonal staff.
In the White Mountains, the AMC maintains 285 miles of trails and operate 11 campsites which host over 12,000 overnight visitors annually. To successfully maintain the trail system takes a lot of work, over 18,000 hours of labor each year. 11,000 of these are attributed to more than 450 members who volunteer their time, the remaining 7,000 hours are for heavy trail reconstruction which is done by a professional trail crew.
The Randolph Mountain Club located on the north slope of the Presidential Range maintain a comprehensive network of trails totaling 102 miles. Through trail crews and volunteers, they spend more than 3,500 hours working in the forest. The RMC operates 2 cabins and 2 additional shelters where caretakers are trained in the protection of the alpine environment.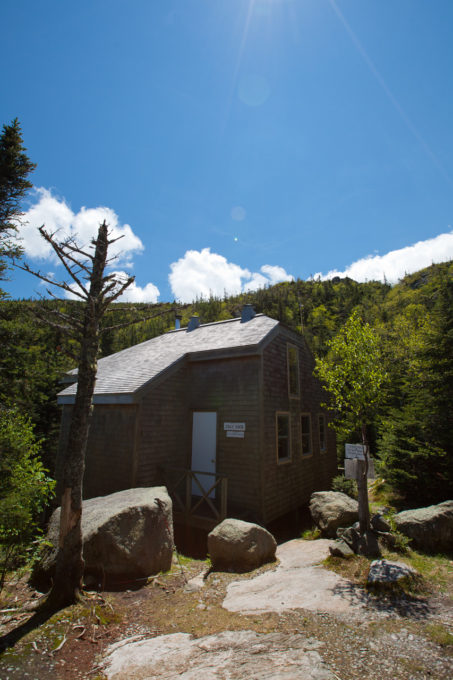 These are just a few examples, there are many others who through foundations, partnerships and individual acts help to take care of these public lands.
Most people in the outdoor community are familiar with Leave No Trace (LNT), however to assume the practice simply implies to pick up after yourself would be incorrect, LNT focuses also on reducing your impact on the trails and sensitive vegetation.
Carl Hertz, Director of the RMC had this to say about the fragile alpine zone, "Our caretakers often take a relaxed and educational approach to questions raised about alpine vegetation." His belief is that "a positive experience is memorable and well received compared to lectures on rules and regulations". This is true, often times hikers will take a quick glance – if even acknowledging at all – any posting, whether warning of thin ice on a pond or sensitive alpine vegetation. As Carl points out "these plants are from the last ice age, native to Northern Canada and Scandinavia, some grow only in the White Mountains and one other place on earth". To protect these species is paramount.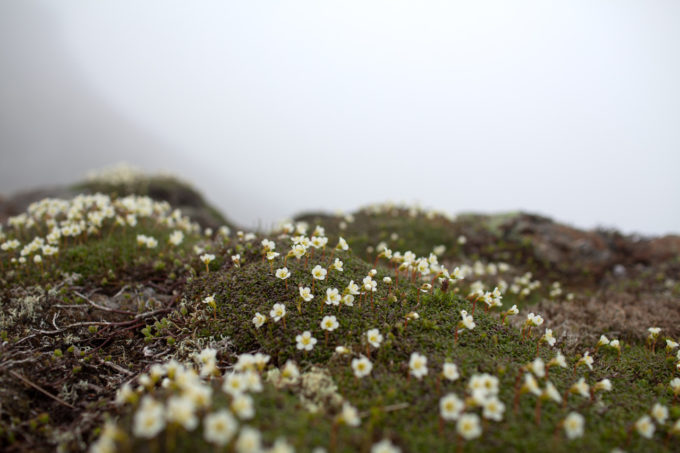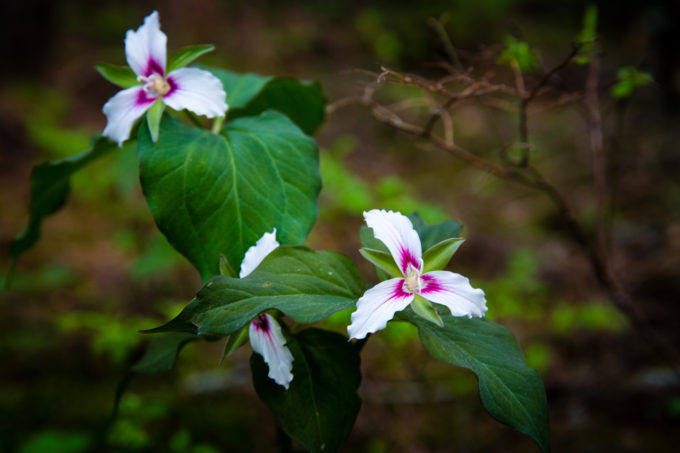 The greatest part of enjoying nature is nature itself, and being mindful of the impact we all have simply by being present goes a long way to help protect the places we all love. Just setting foot on a trail leaves an impact, in fact, the trails themselves are an impact on the land; however, to mitigate the damage they are a necessity. Damage occurs when people venture off trail, or skirt the side of the trail to avoid an obstacle. As trails get worn they are more susceptible to erosion, as rain water collects it finds its way to the lowest point, the path of least resistance is often the hiking trail. This compounds the issue and eventually the trail is left lower than the surroundings which leads to frequent washouts.

Groups that maintain trails use a number of preventative measures to combat erosion, including steps, logs, rocks, and drainage ditches. All of these are done for the improvement of the trail. Avoiding obstacles leads to increased damage.

Leaving behind trash is always unacceptable, and there is nothing more unsightly than a trail littered with trash. There are the big items like glass bottles that take 1 MILLION years to decompose, Aluminum Cans which take up to 200 years, plastic bags – 20 years. Even the small things have an impact, cigarettes can take 5 years to decompose. Things as seemingly harmless as an apple core can take 2 months, orange and banana peels take 2-5 weeks. It is safe to say, if you carried it in, you should carry it out!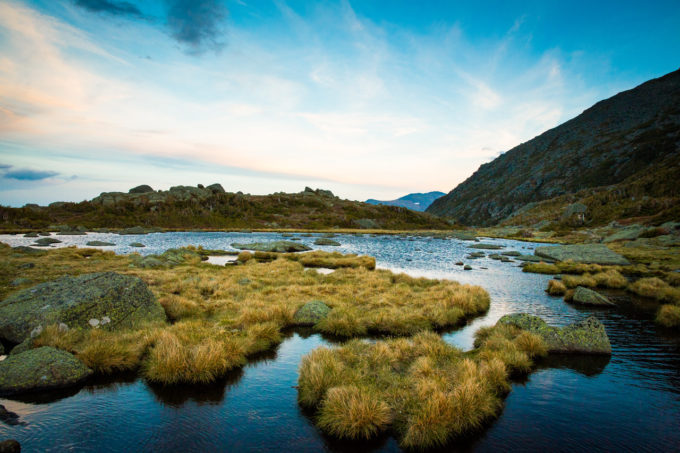 In conclusion, its best to be mindful and realizing that you are in a place made naturally, one can surmise that it is best to leave it how you found it and enjoy the unique features you can only find by venturing into the mountains.
Inevitably there will be the need for maintenance, reconstruction, and trash removal. If you are feeling inspired, look up a local volunteer organization and offer your help, they and the rest of us who use the trails will appreciate it!
Sources:
1: White Mountain National Forest Fact Sheet https://www.fs.usda.gov/Internet/FSE_DOCUMENTS/stelprdb5262234.pdf
2: Appalachian Mountain Club Fact Sheet
http://www.outdoors.org/pdf/upload/AMC-Fact-Sheet.pdf
3: A. Norkin AMC Director of Trails 8/18/17
4: Bob Drescher RMC Trails Co-Chair 8/19/17
5: U.S. National Park Service: Monte Marine Lab https://www.des.nh.gov/organization/divisions/water/wmb/coastal/trash/documents/marine_debris.pdf
About The Author
Eric Darlington
Eric Darlington operates Northeast Conservation, a company dedicated to promoting responsible use of public and natural resources and providing solutions for a sustainable environment. Through stunning images and captivating stories Northeast Conservation hopes to inspire people to take action and help protect the environment for future generations.
IG/Facebook: NEConservation
www.NEConservation.com
---
BRAND AMBASSADORS
Calling all talented writers, photographers and creatives with a passion for the outdoors to join our Brand Ambassador Team.
CONTACT US TO GET STARTED